Jerez Airport Hotel Bookings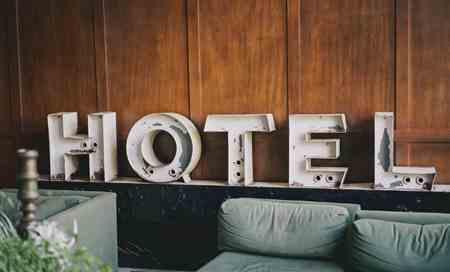 The city of Jerez is located just 8 km from the airport, offering a wide range of holiday apartments, 3, 4 and 5-star accommodation that should appeal to both leisure and business travelers. Here is a small selection of 4 and 5-star hotels in the greater Jerez Airport area:
4-star Hotel Jerez & Spa
Located at Avenida Alcalde de Alvaro Domecq N35, the Hotel Jerez & Spa offers guests a beautiful setting in landscaped gardens. Rooms are decorated in a traditional style, but equipped with modern comforts such as flat-screen TVs with satellite channels and private bathrooms with free toiletries, multi-jet showers, whirl-pool bathtubs, electric trouser presses, safety boxes and minibars. All rooms either overlook the gardens or the swimming pool. Room service is available on request. Located within a 1-km walk of Jerez de la Frontera city centre, and within an 8-km drive of the airport, Hotel Jerez & Spa is never far away from tourist attractions and amenities. The closest is the Andalusian School of Equestrian Art, which is just 15 minutes away. From July to end of August, the hotel even offers a children's activities program.
4-star Tryp Jerez Hotel
The Tryp Jerez Hotel is situated at Marqués de Casa Domeq, number 13, in Jerez de la Frontera, about 14 km distance from Jerez Airport and right in the heart of the city. The beautifully converted classical building offers guests a comfortable stay in stylish, modern rooms equipped with free Wifi, air-conditioning and satellite TVs. At the 24-hour reception staff can assist with information on local tourist attractions and day trips. They can even make reservations for flamenco shows or helpobtain tickets for horse dancing shows at the nearby Royal School of Equestrian Art. Situated right opposite the Santo Domingo Convent near famous sherry bodegas, shopping and dining, the Tryp Jerez Hotel makes for an excellent base in Cadiz province. The hotel has its own cafe, elegant bar and restaurant, plus a hotel car park for up to 68 vehicles. 6 meeting rooms can accommodate up to 140 people.
4-star La Cueva Park
Located some 4.5 km from Jerez Airport, the La Cueva Park hotel at Autovía Jerez-Arcos ( A-382 ), Km 3.5, in Jerez de la Frontera, is right next to Jerez Race Track, and close to the Costa del la Luz too – it's just a 20-minute drive to the beaches. Offering guests an outdoor swimming pool, balconies in some rooms, a children's playground, garage and private parking, the hotel is ideal for travellers attending the motorcycle races at Jerez Motor Circuit. Rooms are spacious and modern, with minibar on request, safety deposit boxes and private bathrooms with hairdryers. The hotel can accommodate up to 120 guests, and has its own inhouse restaurant, the Mesón La Cueva, where the chef serves traditional and modern Andalusian cuisine. There are also a cafe-bar, where guests can relax, and lovely gardens for walks. Currency exchange, daily newspapers and free Wifi are also available. Four spacious rooms that can accommodate classroom, theatre and banquet style meetings are also at hand.

4-star Exe Guadalete Jerez
Offering 137 elegant rooms at Avenida Duque de Abrantes number 84 in Jerez de la Frontera, the Exe Guadalete Hotel is just 15 minutes from Costa de la Luz beaches, but still has its own swimming pool. Lush gardens, a chill-out terrace area and a cocktail bar make this a comfortable hotel close to the airport and tourist attractions. Check-in is at 14.00 hours, check-out at mid-day. No pets allowed, but there's free Wifi throughout and rooms are air-conditioned. All rooms are equipped with satellite TVs and minibars. The hotel's own cafe-bar serves drinks, light meals and snacks. The Exe Guadalete is located only 500 meters from the Andalusian School of Equestrian Art, where the world-famous white horses dance twice a week to traditional and modern music. Bicycle rental at the hotel and help with booking day trips and tours from the reception make the Exe Guadalete a good choice just 8.3 km from Jerez Airport.
5-star Hotel Duques de Medinaceli
The 5-star Hotel Duques de Medinaceli can arrange for airport transfers via a shuttle service, which is available for an additional charge. Located at Plaza de los Jazmines number 2, the boutique hotel is in the heart of the historic village of El Puerto de Santa María. Formerly an 18th century palace accommodating just one family, the hotel today has 28 rooms and displays style and elegance with marble and mosaic floors and interiors fit for kings and queens. An interior courtyard, chapel and library are available for relaxation, and there is an outdoor pool. Free parking, a coffee bar, and bicycle hire are also part of the service. There are 19 suites and 9 superior double rooms in the former palace, the oldest part of which dates back to the end of the 17th century. The Hotel Duques de Medinaceli is the only 5-star hotel in El Puerto de Santa Maria, and its Mudèjar style chapel with antique golden altarpiece make the hotel unique in the area.
5-star Villa Jerez
Situated at Avenida de la Cruz Roja number 7 in Jerez de la Frontera, ca 12 km distance from the airport, Villa Jerez is a beautiful mansion set in 4,000 sqm of lush gardens. Located near Plaza del Caballo, the Villa is within a short walk of tourist attractions and amenities like dining and shopping. It has its own swimming pool, restaurant and cafeteria, and offers guests massage and hairdresser services. Rooms are air-conditioned, have satellite TVs, minibars, safety boxes and private bathrooms with hairdryers. 24-hour room service, wake-up service, rent a car service and babysitting allow guests to totally relax and enjoy their stay to the full. There is also currency exchange and luggage storage available.
Recommended Hotels Near to Jerez Airport
Find Hotels near to Jerez Airport
Frequently Asked Questions - Jerez Airport Hotels