Jerez Airport Parking
Unbeatable Value Airport Parking
Compare Parking Prices at Jerez Airport
checkBest price guarantee
checkCompare all parking operators
checkOver 4 million happy customers
checkOptions for all budgets
checkFree no-hassle cancellations


Useful information about airport parking at Jerez Airport
Jerez Airport boasts two parking lots for cars, P1 and P2, and one for tourist buses, where the first hour of parking is free.
P1 and P2 together offer drivers 397 parking spaces, with an additional 186 spaces set aside for rental cars. The car parks are designed for stays of around 4 days, but it is possible to rent from 8 hours upwards.
Quick drop offs and pick ups are available free of charge, but anything more than that requires paid parking.
Parking for a day costs a minimum of 9.00 euros with a reservation, and 12.50 euros without one. Airport authority AENA offers a club membership scheme for frequent visitors, which can bring this rate down to 8.10 euros a day (Club Cliente members).
Parking for 5 days cost 30.00 euros with a reservation, and 50.00 euros without a reservation. Club Cliente members pay just 27.00 euros for a 5-day parking period.
It is possible to book directly with AENA. Simply contact them on aenaaparcamientos@aena.es or telephone on +34 813 211 000.
Jerez Airport parking is located within a 50-meter walk of the terminal.
Parking Operators at Jerez Airport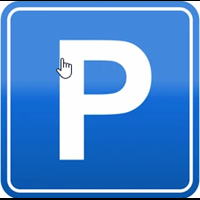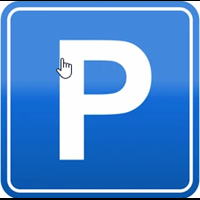 Car Parks at Jerez Airport
| Name | Address | Opening Hours | On Airport Grounds | |
| --- | --- | --- | --- | --- |
| Jerez-P2 | 11592 Jerez de la Frontera (Cadiz), Spain | - | done | |
| Parking | 11592 Jerez de la Frontera (Cadiz), Spain | - | close | |
| Aeropuerto de Jerez - General P1 | 11592 Jerez de la Frontera (Cadiz), Spain | Mon-Sun: 00:00 - 24:00 | done | |
| Aeropuerto de Jerez-General P2 | 11592 Jerez de la Frontera (Cadiz), Spain | - | done | |
| Circuito Jerez-Ángel Nieto | 11592 Jerez de la Frontera (Cadiz), Spain | - | close | |
| Barcelo Montecastillo | 11592 Jerez de la Frontera (Cadiz), Spain | - | close | |
| Aena Jerez(Parking) | Calle Jerez, 11591 Jerez de la Frontera (Cadiz), Spain | - | close | |
| Olof Park | N-346, 11592 Jerez de la Frontera (Cadiz), Spain | - | close | |
Map of Car Parks at Jerez Airport
Frequently Asked Questions - Jerez Airport Parking