Taxi Transfers To and From Jerez Airport
Find Unbeatable Value Taxi Transfers


Jerez Airport Taxis - Fares, Distances and Where to Find Them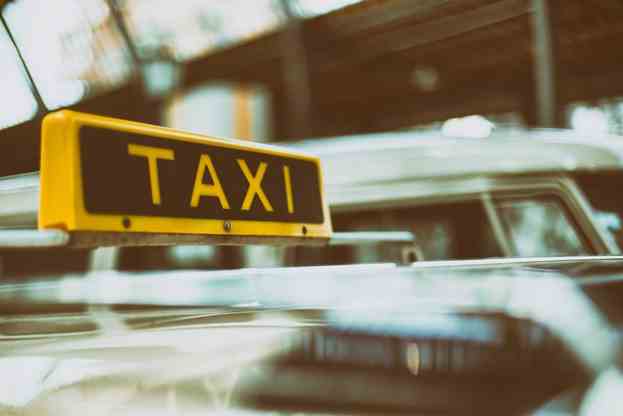 Passengers arriving at Jerez Airport should follow the signs to Exit 'A' and they will find the taxi rank is just in front. Jerez Airport is connected to the rest of Cadiz province by the A-4 and A-5 motorways. The city of Jerez de la Frontera lies a short distance to the northeast of the airport, about 15 minutes by car going the direct route. The famous motor racing Circuit of Jerez is just 12 minutes' distance from the airport.
Cadiz and Seville are within an hour and 15 minutes' drive. Tele Taxi Jerez are the official taxi company operating between Jerez de la Frontera and this part of Cadiz province. Jerez Airport taxis charge a fixed fare of 25.00 euros for a standard transfer into central Jerez de la Frontera.
Once there, you can take a tourist route, about a 40 minute trip, where you are allowed to stop off and take photographs for a few minutes here and there, before travelling on, or being returned to your hotel or holiday apartment. The tourist tour costs also 25.00 euros. This route takes in the sights of Royal Andalusian School of Equestrian Art, Porvera Street, Alameda Cristina, Plaza del Mamelón, Rafael Rivero Square, the San Marcos and Santiago neighbourhoods, Muro Street and San Mateo district, Palaza del Arroyo, Alameda Vieja, San Miguel district and the Roundabout of the Minotaur in the modern part of Jerez de la Frontera.
The minimum fare is 4.00 euros with Tele Taxi Jerez. If you are planning to travel onwards to Cadiz, your Jerez Airport taxi driver will charge a fixed fare of ca. 65.00 euros, and about 155.00 euros to Seville. That is the price for two people sharing a taxi. If there's a group of you, say about 8 people happy to share a minivan, the transfer to Seville comes to ca. 199.00 euros.
Tele Taxi Jerez can be contacted on +34 956 34 48 60 or via email at info@teletaxijerez.com. For more information, please visit https://www.teletaxijerez.com. Services are available 24/7.
The fare to Novo Sancity Petri is ca. 22.00 euros, travelling to Chiclana de la Frontera or the village of El Puerto de Santa Maria costs around 42.26 euros for up to 3 people sharing a Jerez Airport taxi.
Taxi fares to & from Jerez Airport (XRY)
Taxi Transfer Customer Reviews
Available Transfer Options