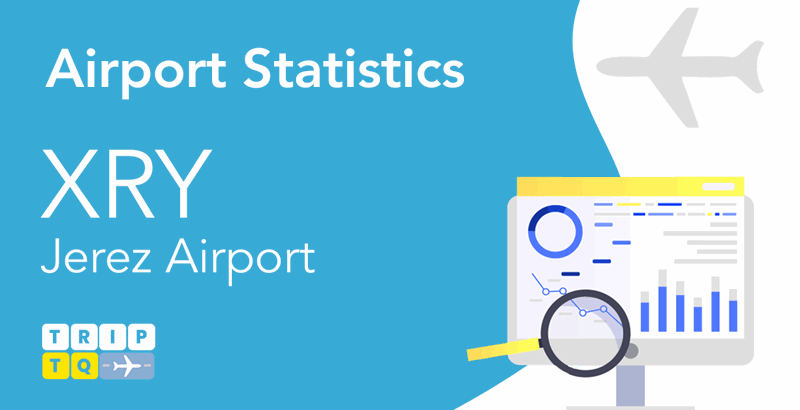 Jerez Airport Passenger Traffic Rebounds by 13.94% in Q3 2023 versus Q3 2020 and 2023 Figures - Pre-Pandemic Numbers Still A Challenge
In the wake of global challenges, Spain's Jerez Airport continues to improve its numbers. While Q3 2023 figures are 13.94% lower than the same quarter of the previous year, they still surpass the pandemic-impacted Q3 2020 and 2021, underscoring the airport's ability to adapt and thrive amidst adversity.
Full Recovery Remains a Challenge at Jerez Airport - Q3 2023
Despite the slight decline in passenger volume in Q3 2023, Jerez Airport remains on the road to recovery from the pandemic. Passenger volume in Q3 2023 was significantly higher than during the pandemic, and overall passenger traffic in 2022 was up 117.08% compared to 2021. With strong network of destinations and airlines, the airport is well-positioned to continue its growth in the coming months and years.
Jerez Airport Passenger Volume - Q3 2019 to Q3 2023
Jerez Airport in Spain experienced a remarkable rebound in passenger traffic in the third quarter of 2023, with passenger numbers surging 170.44% from the same period in 2021. The percentage change in passenger traffic from Q3 2021 to Q3 2023 is 45.68%.
This is a significant increase, suggesting that Jerez Airport is recovering well from the pandemic. However, passenger volume in Q3 2023 remained 24 % below pre-pandemic levels, suggesting that the airport is still on the mend.
When comparing the passenger statistics for 2022 with the previous four years, it is clear that there has been significant growth in recent years. 2022 Jerez Airport served 915,269 passengers, representing a 117.08% increase compared to 2021.
Flight Statistics at Jerez Airport - September 2023
The top country destinations from Jerez Airport are Spain, Germany, the United Kingdom, Switzerland, and Belgium. Dusseldorf, Frankfurt, London, Munich, and Hamburg are the most popular international destinations. The top destinations from Jerez Airport for domestic travel are Madrid, Barcelona, Palma de Mallorca, Tenerife, and Bilbao. The top airlines at Jerez Airport are Vueling, Iberia, Ryanair, TUI, and Iberia Regional.
Are you a travel publisher and would like this information for your site/blog/publication?
Contact us on this form to request Jerez Airport Statistics (Statistics, data and infographics are available for a wide range of airports worldwide - please tell us your requirements using the form)
UNBEATABLE VALUE CAR RENTAL

FREE
Amendments,
FREE
Cancellations,
NO
card fees!

airport_shuttle Need Airport Transfers?
Useful Information about Jerez Airport